Bluehost VPS Review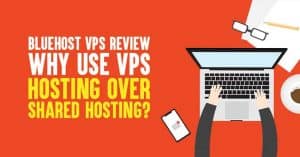 Product Name: Bluehost VPS
Summary
Bluehost VPS hosting is recommended if your website is getting huge amount of traffic, you need to improve your website speed or you need less downtime issues.
If you are looking for the honest and most unbiased Bluehost VPS review, this page satisfies all your answers.
Setting up a WordPress blog is really easy. It won't take you even 20 minutes to set up your first blog. But the only problem is to make your site faster.
So how do you make your site loading time really fast?
The simple answer is: use VPS hosting.
What is VPS hosting?
VPS is known as Virtual Private Server. A VPS allows you to run your websites independently that is you don't have to share your server with anyone else unlike shared hosting servers.
VPS also allows you to install any compatible application of your choice by enabling the root access to the VPS servers.
So why should you consider using a VPS hosting service for your WordPress sites instead of using shared WordPress hosting. It's a valid question.
Let me clarify it in simple terms. VPS hosting servers use a "dedicated hosting environment" within a shared hosting server. That means, you get separate and exclusive servers for your WordPress sites.
So even if you get massive traffic to your sites because of dedicated server allocation, your sites won't crash. This won't happen when you use shared hosting. Normally shared hosting sites crash and face a lot of downtime issues if they get more traffic.
To put it simply, here are 3 major advantages of VPS hosting over shared hosting.
More website speed
More control over your sites
More reliability and less downtime issues
Which is the best VPS hosting for WordPress sites?
To be honest, there are many companies providing VPS hosting for WordPress users. SiteGround, Media Temple, WP Engine, Just Host (review of Bluehost Vs Just Host is here) are to name a few who are also offering top notch VPS hosting services. But the only drawback is all of their hosting packages come at a huge price.
This is where Bluehost VPS comes into play. They are not only providing VPS hosting at an affordable price range but they are good enough to make your site loading times faster.
Let's now talk about Bluehost VPS review and see what can it offers you to build a powerful and super fast WordPress website. Are you ready? Let's dive into the details.
Bluehost VPS review 2023
SSD storage, Instant provisioning And Guaranteed resources
Bluehost doesn't offer you SSD storage on all of its hosting plans such as shared hosting. You'll get SSD (solid state drive) storage on VPS hosting which actually increase your overall website's performance and loading times.
If you're looking for faster website speed, you should go for Bluehost VPS because you'll get access to faster SSD storage for data transfers and faster speeds.
While most other hosting services provide slower provisioning whereas Bluehost VPS gives you instant provisioning so you can launch your website or eCommerce stores the moment you need a server.
Not only that, Bluehost VPS allocates you guaranteed dedicated resources so even if you see any traffic spikes on your website suddenly, your website visitors won't face any downtime or slow loading time issues. Bluehost uses KVM hypervisor so all your website resources are guaranteed to be available at all times.
Bluehost VPS offers you 24×7 Managed Support to help you instantly setup your server. If you are wondering about what all the things can be resolved using Bluehost VPS managed support, here's a list of them.
Container boot related issues
Investigating Network related issues along with hardware related issues
Issue with deployment of VPS
Investigation of any hacking attempts (that means any findings and possible solutions will be reported instantly to you so you can safeguard your site)
Setup and re-installation of VPS support
Core OS updates and patches support
Container login issues
Reverse DNS setup (since we have the IPs control panel)
Installation and support of core software packages
Initial installation and basic firewall setup
WHMCS installation support
So there you go! If you're looking for a faster, reliable and outstanding managed customer support, go for Bluehost VPS and you won't regret.
Multi-server management and ultimate security features
Did you know that you can get access to a powerful access control with Bluehost VPS? You can easily create passwords that grant access to specific aspects of your Bluehost VPS account. That means, you can easily assign one password for ownership information, one for server administration and one for master password which gives you access to everything.
Not only that, Bluehost VPS gives you access to multi-server management in which you can add more VPS or even Shared and Dedicated hosting services to your account in case if you need more than 1 VPS account. This is extremely useful when your traffic is going up.
Here are few more features that makes Bluehost VPS even more superior.
Domain Privacy
Domain privacy simply means preventing your personal identity theft so that you can get rid of spam and phishing attacks. Fortunately this feature is provided by Bluehost and it masks your personal information such as name, fax, the state you're residing in etc.
SiteLock
Injecting malware is a popular technique used by hackers and website crackers to get access to your site. In order to save your site from such attacks and to defend your websites against attacks and malware, Bluehost provides you SiteLock feature. You can easily detect and fix all the security vulnerabilities and malware threats before they cause problems using SiteLock feature.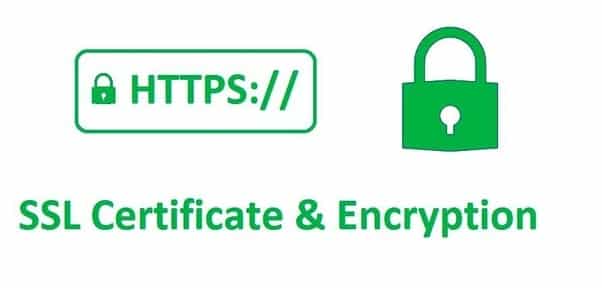 Spam Protection
We all know blogging world is full of spammers. You will get hundreds of spam emails if you don't take care of your spam protection especially email inboxes. Bluehost VPS uses Postini which filters out harmful and unwanted content before it reaches your email inbox.
Get exclusive features on Bluehost VPS
Here are few more incredible features which are offered by Bluehost VPS that makes it worth every single penny you pay for.
Complete Root access: Bluehost VPS offers you a powerful feature called root access where you can get access to all the files on your server. To put it simply "root" is the administrative user who can access and edit all of the files on your server (sometimes it also includes system-critical files).
By having Root access, you can also use root to install and uninstall programs on your web hosting server. You should only root access to make one or two changes and revert back your account to normal user as it can change the fate of the whole server.
Easy database management: Bluehost VPS offers you a custom designed database manager if you want to get access to your database fully. By having access to custom-designed database manager, you can easily organize, edit and manage all the databases directly on the Bluehost VPS servers.
Superior file management: It doesn't matter how many files you have, you can easily use file transfer protocol (FTP) to upload, download or modify files on your virtual server hosted by Bluehost. The best thing about using Bluehost VPS is that you can create as many FTP accounts as you would like to have easy access from your local computer to your hosting accounts and servers.
Bluehost VPS uses cutting edge software
In the Bluehost VPS standard pack (costs you $29.99 per month), you will 2 CPU cores, 30 GB SAN storage and 2GB RAM with the bandwidth of 1 Terabyte. You can upgrade any time with their VPS plans as your websites grow. You will get total control including their advanced software to customize your sites however you want.
They use advanced technology and open sources like OpenStack and KVM to run your sites really faster with their powerful servers.
And the best part is, it usually takes hours or days to activate VPS hosting on your sites but with Bluehost you can use your servers the moment you sign up for them.
Bluehost VPS is known for its speed
So why do you need fast loading website? Let's talk about it in this Bluehost VPS review.
There are two major reasons.
One: page speed is a ranking factor in Google algorithms
Two: website sales go down if your site takes more than 3 – 4 seconds
By having a fast website, you are not only bringing more traffic from Google but your sales will skyrocket. But the problem with majority of the WordPress sites is that they use shared hosting. That means, if they get massive traffic all of a sudden, they will face downtime issues and frequent slow loading web pages.
The only way to avoid that and make your site loading time faster is to use blazing fast VPS servers to run your sites so no matter what your website traffic level is, it runs smoother and faster.
Bluehost VPS uses advanced cloud technologies so your website loads really faster and gives your readers a better experience while skimming through your web pages.
Top notch award winning support staff
Bluehost is known for its customer support. It's been in the web hosting industry over 2 decades and they know how to treat their customers and solve their web hosting related problems.
Bluehost support staff is there for you 24/7/365 via Telephone, Live Chat, Email to assist with any questions you may have regarding your web hosting issues.
Browse More:
---
What about the pricing of Bluehost VPS?
We can't finish this Bluehost VPS review without talking about its plans. Bluehost VPS hosting has 4 pricing packages.
Standard
Enhanced
Premium
Ultimate
Now, let us talk about all these pricing packages in detail so you can easily decide which one should you go for.
Standard VPS hosting: This is the basic pack that comes with Bluehost VPS which costs you $29.99 per month.
Click this link to get Bluehost standard VPS at just $14.99 (save $15)
Enhanced hosting: This is the most popular and widely used Bluehost VPS hosting pricing packages. You get more power, speed, RAM and bandwidth when compared with the Standard VPS Bluehost pack. Also you get 2 ip address to run your websites better.
Click this link to get Bluehost Enhanced VPS at just $29.99 (save $30)
Premium Bluehost VPS hosting: This premium package offers you 3 CPU cores speed and 120 GB storage and high speed 6GB RAM to speed up your WordPress sites.
Click this link to get Bluehost Premium VPS at just $44.99 (save $45)
Ultimate hosting: As the name implies, this is the ultimate package by Bluehost VPS where you get 4 CPU cores, 240GB storage, 8GB RAM and 4TB bandwidth. This is most suitable if you have a high traffic website.
Click this link to get Bluehost Ultimate VPS at just $59.99 (save $60)
What Others are Reading:
Final verdict about Bluehost VPS review for 2023
Over the past few years, website speed is considered as one of the biggest factors that could make or break your website's success. This is where using a VPS makes your sites super fast.
Just by spending a little more on your monthly hosting, you can grab VPS servers to host your sites that not only make your sites run faster and smoother but also gives you higher rankings as Google gives top priority to faster websites.
So what are you waiting for? If you liked this Bluehost VPS review Click this link to start your WordPress blog on Bluehost VPS to make it really fast at the most affordable price.
Note: All the links used in this page are affiliate links. It means every time you purchase using those links, I earn a small commission to run this website. It helps me create more valuable guides on WordPress and Bluehost without costing you anything extra.