WPX Hosting vs Bluehost
Summary
Both Bluehost and WPX hosting are good options with their continuous efforts to improve their services. If you are a beginner, Bluehost will do your job fantastically. But if you are looking for high-speed quality hosting, WPX hosting is for you.
Are you are unable to decide which web hosting is for you between WPX hosting and Bluehost?
Hands down, you have already landed on the right page.
In WPX Hosting vs Bluehost review post, I will be sharing a detailed comparison of both the hosts.
Remember that, it does not necessarily mean if one thing is good for you it would be good for others too and vice versa.
But I assure you, at the end of this post you will be able to choose a web hosting for you between WPX and Bluehost.
So let's get started.
WPX Hosting vs Bluehost: Which One is for You?
| Features | WPX Hosting | Bluehost |
| --- | --- | --- |
| Host Websites | 5 | 1 |
| Support | 5/5 | 3.5/5 |
| Free Backups | Yes | No (Choice Plus Plan only) |
| Free SSL | Yes (Unlimited) | Yes |
| Unlimited Email Addresses | Yes | No (Choice Plan at least) |
| FREE Domain | No ($10.99) | Yes |
| Free Malware Scanning | Yes | No |
| Website Migration | Free | $149.99 |
| Content Distribution Network (CDN) | WPX Cloud | CloudFlare |
| Control Panel | Custom Built | cPanel |
| WordPress Staging Area | Yes | Yes |
| No Increase on Plan Renewal | Yes | No |
| Price Starts from | $20.83/mo | $2.95/mo |
| Best For | Exponential Growth | Beginners |
| Sign Up Link (Special Discount) | | |
WPX is certainly the best option for those who are looking for exponential growth.
But at the same time, Bluehost is officially recommended by WordPress and that makes it a great choice for beginners.
Let's start knowing about these two web hosting.
Bluehost Insights
Bluehost is the most affordable hosting option to build your blog and sites. Have a look at the detailed Bluehost Review to know in-depth details about Bluehost.
Furthermore, it is officially recommended by WordPress.org since 2005.
And being recommended by WordPress.org itself, for a beginner, there is no point of thinking twice.
Features Overview
1. Automatic WordPress Installation
As soon as you select any WordPress shared hosting plan, Bluehost automatically installs the latest and most secure version of WordPress for you.
So take a moment and lets Bluehost do your job within few minutes.
2. Microsoft Office 365
With Microsoft Office 365 you can access your email anywhere.
Furthermore, you can boost your brand recognition with email accounts branded with your domain name.
3. Free Domain Name
Enjoy a free domain name for one year with even the basic plan. And the best part is that the most recognizable TLD .com is also included.
4. Automatic WordPress Updates
Bluehost keeps your WordPress site secure always by keeping your account up to date every day.
5. Secure Configuration of Login Credentials
Once you are done with creating your WordPress Hosting account, your standard login credentials like admin/password are changed to something of your choice.
6. WordPress Staging Environment
The staging environment is basically a development space where you can test any changes to your website before making it visible to your visitors.
So, build your site with confidence using a WordPress staging environment.
Features mentioned above make the Bluehost the best hosting for building beautiful and powerful websites.
Bluehost Dashboard
Just by looking at the Bluehost cPanel you can analyze how simple and user-friendly it is.
With a few clicks, you can access your whole site setting with ease.
Whether it's about selecting a theme, plugins installation, creating users, enabling SSL, CDN, custom email accounts and all, you can do with ease.
Bluehost Plans and Features
For WordPress shared hosting, Bluehost has 3 affordable plans with huge features.
1. Basic ($2.95/mo): WordPress shared hosting starts at $2.95/mo which is normally available at $7.99.
Free SSL Certificate
50 GB SSD Storage
Free Domain for 1 Year
5 Parked Domains
25 Subdomains
$200 Marketing Credit
The negative side of this plan is you can host 1 website only.
2. Plus ($5.95/mo): Usually this plan costs you $10.99 but currently this plan is available at $5.95/mo only.
In this plan, you will get UNLIMITED everything.
Unlimited Websites
Free SSL Certificate
Unmetered SSD Storage
Free Domain for 1 Year
Unlimited Parked Domains
Unlimited Subdomains
$200 Marketing Credit
1 Office 365 Mailbox – Free 30 Days
3. Choice Plus ($5.95/mo):
In the Choice Plus plan, apart from Plus plan features you will additionally get CodeGuard security as well even at the same price.
CodeGuard is your website's 24/7 protection.
With CodeGuard protection plan your site will be saved against devastating crashes, hacks, and mishaps, letting you restore your site quickly:
1. Daily Backups
Enjoy the piece of cake with daily website backups.
2. Website Monitoring
Constantly monitor your site for any changes.
3. One-Click Restore
Revert to the website's previous version in a snap.
Bluehost Pros
1. FREE Domain Name
You will get a free domain name for complete one year.
Generally, you have to pay $10 for the domain name but with Bluehost, you don't need to pay even a single penny for the domain name.
2. FREE SSL Certificate Included
Win your target audience's trust with a padlock symbol.
Secure Socket Layer (SSL) secures the connection between websites and your visitors so that personal information, e-commerce transactions, and other sensitive data remain safe.
3. Fantastic Customer Support
Over 2 million websites are supported by Bluehost worldwide.
Bluehost provides 24/7 unbelievable customer support. Over 2 million websites are supported worldwide.
You can call, chat or email them any time.
4. 30 Days Money-back Guarantee
They keep customer satisfaction on top priority.
Try their services and love them, or get a refund within 30 days of signing up.
Bluehost Cons
1. One Website Only
In the basic plan, you can host only one website which might be a drawback for the ones who have more than one website.
2. No Monthly Plan
Though there is a 30-day money-back, officially there is no monthly plan.
3. No Free Site Migration
In case you are not satisfied with their services or your blog traffic increases so much that you feel like switching your hosting.
You have to do everything on your own.
4. Manual Backup
As there is no code guard security involved in the basic plan, so you have to do this task manually that could be an extra overhead.
5. Higher Renewal Prices
You have to pay almost double prices on renewal which are quite higher.
So this is all about the Bluehost. Now I will try to cover as many aspects as possible, related to WPX hosting.
WPX Hosting Insights
WPX Hosting has a dedicated page where you can find reviews by long-term users and some of the famous bloggers.
If you have a vision for massive traffic and want to manage everything related to hosting without any extra overhead, with their ability to tackle even tiny issues with ease and super-fast servers, WPX hosting is for you.
For more details about WPX hosting, I would like to recommend you to check out our detailed WPX Review.
Features Overview
1. WPX Cloud FREE for all customers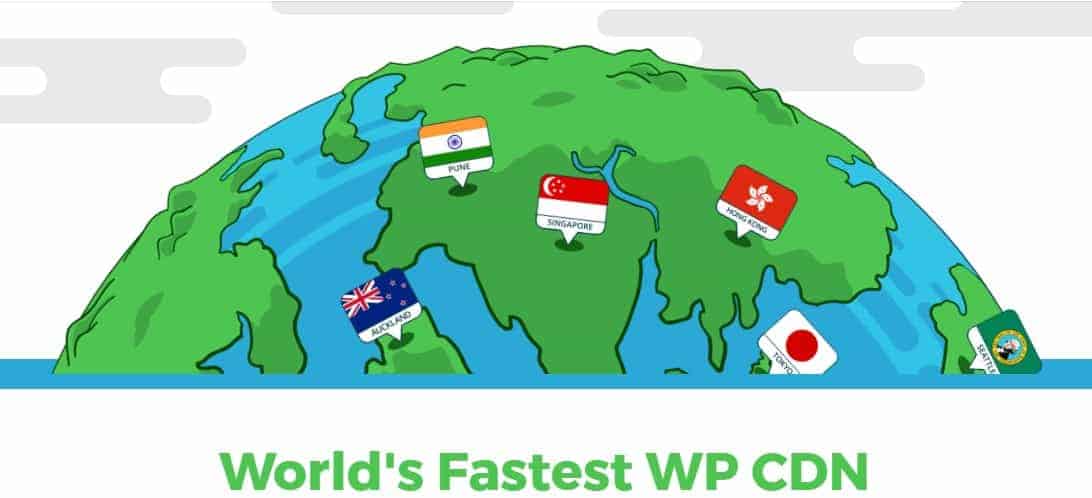 WPX Cloud is their own custom-built Content Delivery Network (CDN).
CDN makes your website loads faster and more efficiently, even from the other side of the world.
Why utilizing WPX CDN is the best thing for your business
Speed: Your website's loading speed will increase drastically. If your website is accessed globally, you'll see a big improvement from 50% to 320%, depending on the website configuration and resources.
Cost: WPX Cloud is 100% free of charge for new and existing customers.
High-traffic handling: WPX Cloud lets your website handle upwards of 3 times more concurrent users, invaluable for popular sites.
20+ Worldwide Locations: Your website's content will be delivered to visitors from over 20 worldwide locations, covering 6 continents and the vast majority of internet users. This ensures smooth loading during traffic spikes.
Security: On top of their free Incapsula Enterprise level security, the WPX cloud will deliver an additional piece of mind to you.
SEO: Every blogger knows that the loading speed of a website plays a major role in the Google rankings algorithm, especially on mobile devices. So boosting your load speed with CDN will also boost your search traffic.
Negates third-party CDN: Using WPX cloud negates the need for any third-party CDN.
Easy Implementation: Every user who registers on WPX hosting will have their Cloud CDN configured and activated by default.
WPX Cloud 2.0: Though a huge range of features is available currently, there are even more advanced features are coming over the coming weeks and months.
2. Host up to 5 Websites (Pay $4.15/mo for one website)
With the WPX Business plan which starts at $20.83/MO, you can host up to 5 websites. That means you have to pay around $4.15 only for one website, which is an amazing deal.
It might look expensive at first glance, but when you do simple mathematics you will come to know that it is quite cost-effective.
3. No Increase on plan renewal
Plus you don't need to pay huge renewal charges like Bluehost where you have to pay almost double the amount on renewal.
4. Full Backup Manager
Personal Backup: You can take the personal backup of your website at any time, download them to store locally, and restore them when required.
System Backups: Your websites will be back up automatically by WPX and automatic backups are kept for a maximum of 28 days.
You can visit the Restore Automatic Backup if you want to restore a backup of your website from a specific date.
5. Free malware removal
No need to worry about malware anymore, as with WPX Hosting, Hackings, and malware gone fast & free.
6. Staging Area
If you want to test your website to fine-tune themes, plugins, layouts, etc., you can do that with WPX Hosting's new Staging Area before going live.
WPX Dashboard
When you log in to the WPX account you will see their client area where you can manage WordPress hosting and Domains.
In WordPress hosting section everything is centralized.
Services Details: Here you can see your complete plan details.
Website/SSL: This section will allow you to list all the domains of yours. Moreover, you can request migration and create a staging area as well.
Email Boxes: You can add and delete custom email accounts.
Backups: Create backups and restore with ease.
WPX Cloud: Enable and disable WP CDN for your domains.
WPX hosting Plans and Features
WPX hosting has 3 plans to fulfill everyone's hosting needs. Unlike Bluehost, WPX hosting doesn't deal in shared web hosting plans.
Whether you are an individual professional or any business, WPX provides unbelievable plans with massive features.
1. Business: This plan starts at $20.83/MO when paid Yearly or $24.99 Monthly and you can host up to 5 websites with 10 GB storage and 100 GB Bandwidth.
2. Professional: It will cost you $41.58/MO if you opt for an annual plan or pay $49.99 Monthly.
In this plan, you can host up to 15 websites with 20 GB Storage and 200 GB bandwidth.
3. Elite: For elite plan, you have to pay $83.25/MO when paid Yearly or $99.00 Monthly.
With the elite plan, 25 websites are allowed and you will get 40 GB storage with unlimited bandwidth.
Every plan mentioned above has the following features included for free
High-speed, custom CDN
Unlimited Site Migrations
Unlimited SSLs
24/7 Fast-response Support
Staging Area
Email
Manual Backups
DDoS Protection
Malware Scanning & Removal
PHP 7.X
HTTPS/2
30 Day Money-Back
28 Day Automatic Backups
99.95% Uptime Guarantee
1-Click WordPress Installations
USA + UK Hosting locations
Browse More:
---
WPX Hosting Pros
1. Superior Page Loading SPEED
With their high-spec SSD servers, you will get blazing-fast website loading speeds.
For those who are interested in the underlying technicalities, underloaded super-spec servers + SSD + PHP 7.x + Caching = class-leading performance for your websites.
2. 24/7/365 Live Chat/Ticket SUPPORT
WPX offers Friendly, quick and helpful support through experienced WordPress support.
If you run into any trouble, their experts understand WordPress and hosting backward and are ALWAYS available irrespective of time whether day or night, in your part of the world.
Even if you have any micro issue, they will fix it fast for free so that you can focus on your business.
3. FREE Site Migration
Migrate your website hassle-free, it does not matter how many sites you have, and WPX experts will move your websites for free within 24 hours.
4. Unlimited FREE SSL Certificates Forever
WPX will give you unlimited free SSL certificates forever.
5. Unlimited Email Accounts
There is no limit on the number of custom email accounts (@domainname).
So even if you have huge strength of employees, unlimited email accounts is a peace of mind for you with WPX hosting.
WPX Hosting Cons
1. No phone support
WPX does not provide phone support but their live chat and email support are amazing.
2. No FREE Domain Name
You have to pay for Domain Name, and for me it's negligible.
You should not take it as any disadvantage. As .com TLD is available for only $10.99 for one year even with FREE Whois Privacy.
I tried my best to cover WPX hosting overview, features, and plans.
What Others are Reading:
WPX Hosting vs Bluehost Conclusion
This is all from my side related to WPX hosting vs Bluehost.
I tried to cover the most important aspects related to these hosting services.
Being recommended by WordPress itself, Bluehost is one of the best options for beginners but for those who are looking to take their blog to the next level, undoubtedly WPX hosting is for them with their own WPX CDN.
I am sure that you have got a clear idea about which one is a great pick for you.
Still, if you have any question use comments section, I will try my level best to give you the best solution.